The trouble with Cancer, Café Psychologique, 26 September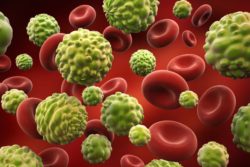 Cancer is appallingly common. More than one in three people in the UK will develop some form of cancer during their lifetime. It also seems universally feared. Certainly treatments are improving all the time, and rates of survival rising, but most of us will have known of someone who has died prematurely from cancer or its effects. It holds a particular place in our psyches, as a symbol for suffering, unfairness, devastation. Even it's treatments are feared, perceived, not always inaccurately, as being invasive, damaging and cruel. Part of this may be because cancer, the big C', is a shorthand for over 200 different types which vary widely in their presentation, effects, how lethal they are, and how they are treated.
Awful as cancer's effects can be on the body, it poses a massive assault on the mind too, and not just for the person experiencing cancer. It affects people in obvious ways through the fear of death and dying, the fear of suffering, the fear of physical damage and vulnerability; but it also produces a range of psychological responses, not all obvious. It's not easy to judge how someone will respond to a cancer diagnosis. Nor is it easy to know what psychological impact there will be, even when treatment is completely successful. Some people find that as the physical treatments and support wind down, that is the point they start to experience a greater psychological challenge. Then there is the psychological impact on all the people around them, family, friends, carers and healthcare professionals. Cancer spreads not just through the body but also through the network of relationships.
This café will focus on the psychological impact of cancer on people with cancer, those around them, and those that treat them. Dr Hannah Gormley is a clinical psychologist and leads Cancer Psychological Services in Calderdale and Huddersfield NHS Foundation Trust. She will introduce this Café Psychologique on Tuesday 26 September, 8.00 pm to 9.45 pm in Seven Arts, Chapel Allerton, Leeds. The Café costs £4 on the door.
There is a poster to download here:
Café Psychologique September 2017
You can read the Café Rules here: Café Psychologique Rules