Attachment: how our connections make us who we are. Café Psychologique 25 July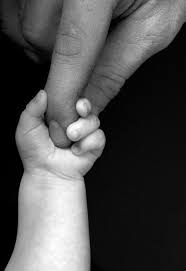 Genes have an impact. A really big impact. But attachment theory is probably the most widely studied area of psychological theory for understanding the development of human personality, and understanding how that development goes wrong. Early experience of caregivers, especially in situations of stress or danger, seems critical in how we turn out.
But what if the person we turn out to be is not the person we want to be? Do we just blame our parents and caregivers and put up with it? Can we change ourselves, or is change only really possible if based on corrective experiences of healthy relationships that give us what we might have missed? And just how high are the stakes on being a parent and getting that apparently all important attachment right?
Dr Elaine McMullan is a clinical psychologist, and Rebecca Savage is a Senior Programme Manager at the National Institute for Health Research. They will introduce this Café Psychologique on Tuesday 25 July 8.00 pm to 9.45 pm in Seven Arts, Chapel Allerton, Leeds. The Café costs £4 on the door.
There is a poster to download here:
Café Psychologique July 2017
You can read the Café Rules here: Café Psychologique Rules